Introduction
The Boeing B-29 Superfortress, a versatile and successful aircraft, led to the development of twenty-seven unique versions. These versions added new features to the basic model, proving the adaptability of the B-29 design.
This production continued beyond World War Two into the post-war years, with Boeing proposing even more B-29 variants.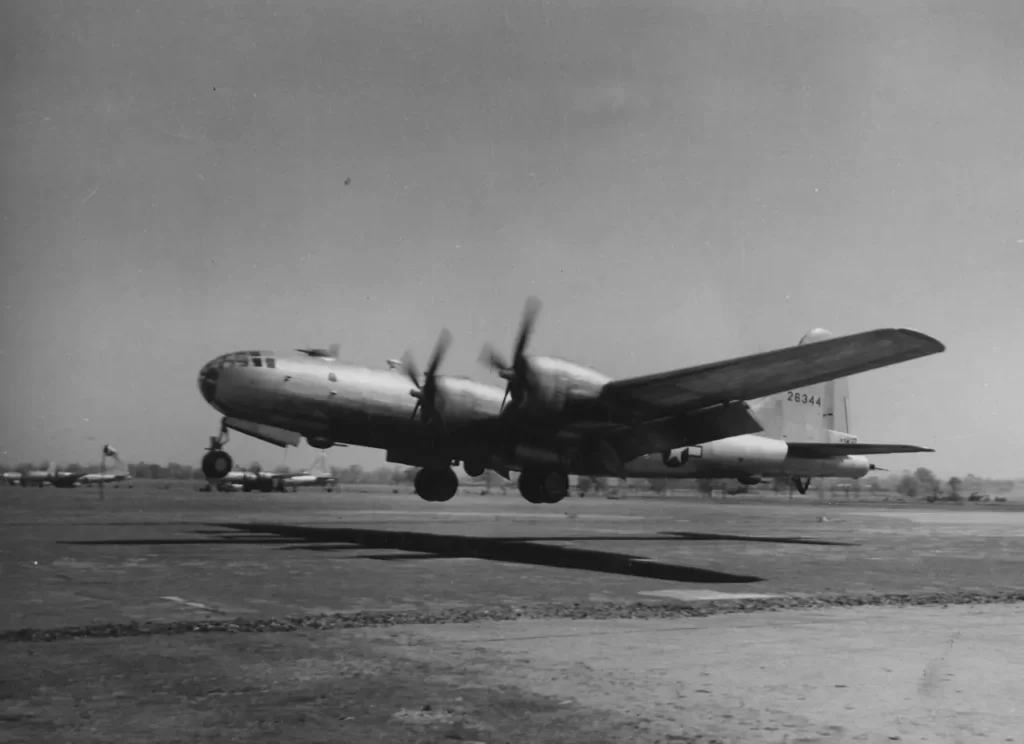 Some of these proposals didn't reach production, but many did. Five of these versions – F-13, KB-29M, KB-29P, SB-29, and WB-29 – were manufactured in large numbers.
Notable among these were the KB-29M and KB-29P aerial refueling tankers, which served until they were replaced by the Boeing KC-97 in the mid-1950s. Another significant model was the B-29MR, which functioned as both a receiver and a tanker.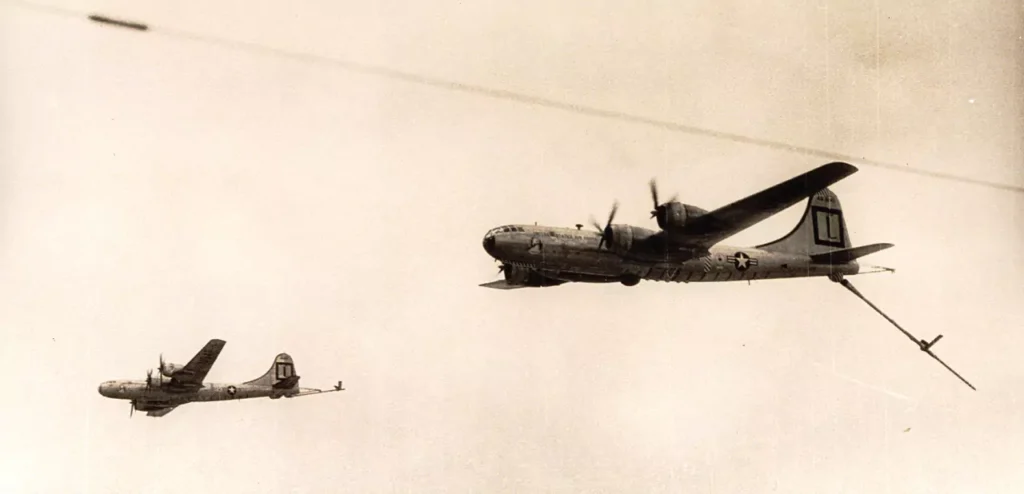 The most substantial development, however, was the proposed B-29D, which later became the B-50. This version marked a major progression of the original B-29 design.
All in all, the production of these different versions culminated in a grand total of 3,970 B-29 aircraft. This number showcases the lasting success of the B-29 Superfortress in aviation history.
Interested in more facts about the B-29, don't miss our list of B-29 must-known facts!
B-29 variants
| Model | Year | Role/Mission |
| --- | --- | --- |
| XB-29 | 1942 | Prototype |
| YB-29 | 1943 | Service Test |
| B-29 | 1943 | Bomber |
| B-29A | 1943 | Bomber |
| B-29B | 1945 | Bomber |
| B-29C | | Bomber |
| B-29D | | Bomber |
| F‑13 & F-13A | 1944 | Photo-Reconnaissance |
| Silverplate | 1944 | Atomic bomber |
| SB‑29 Super Dumbo | 1945 | Search and rescue (SAR) |
| XB-39 | 1944 | Testbed |
| XB-44 | 1945 | Testbed |
| B-29K | | Tanker |
| B-29L | | Bomber |
| B-29M & B-29MR | | Bomber/Tanker |
| KB-29K | | Tanker |
| KB-29M | 1949 | Tanker |
| KB-29P | 1950 | Tanker |
| KB-29T | | Tanker |
| EB-29 | 1947 | Mothership |
| EB-29A | 1949 | Mothership |
| EB-29B MONSTRO | 1948 | Mothership |
| XB-29E | 1946 | Testbed |
| XB-29G | | Testbed |
| XB-29H | 1947 | Testbed |
| YB-29J | | Service Test |
| YKB-29J | | Testbed |
| YKB-29T | | Testbed |
| CB-29K | 1949 | Freighter/transport |
| DB-29 | | Dron Director |
| QB-29 | | Radio-controlled Dron |
| P2B-1S/-2S | 1947 | U.S Navy patrol |
| RB-29/-29A | 1948 | Photo-Reconnaissance |
| RB-29J | | Photo-Reconnaissance |
| TB-29/TB-29A | | Training |
| VB-29 | | VIP transport |
| Washington B Mk 1 | 1950 | Bomber |
| WB-29 | 1950 | Weather |
Further reading
Bibliography
B-29 Superfortress vs Ki-44 "Tojo": Pacific Theater 1944–45 by Donald Nijboer
B-29 Superfortress In Action by David Doyle
Boeing B-29 Superfortress by Steve Pace
B-29 Superfortress in detail & scale, Part 2: Derivatives by Alwyn T. Lloyd