If you are interested in reading some books on the F-82 Twin Mustang, you will be in trouble. In fact, you won't find a lot of books focusing entirely on it.
But today I'm going to show my preferred list of books about this amazing aircraft…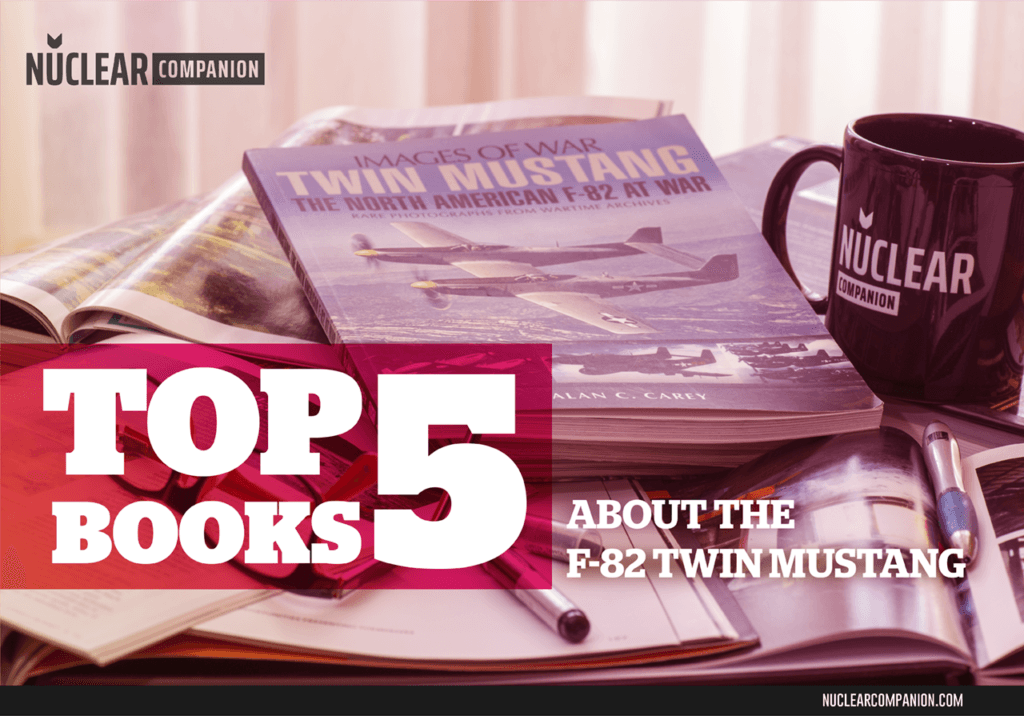 Here are my 5 recommended books:
Let's get started!
1# Twin Mustang: The North American F-82 at War by Alan C. Carey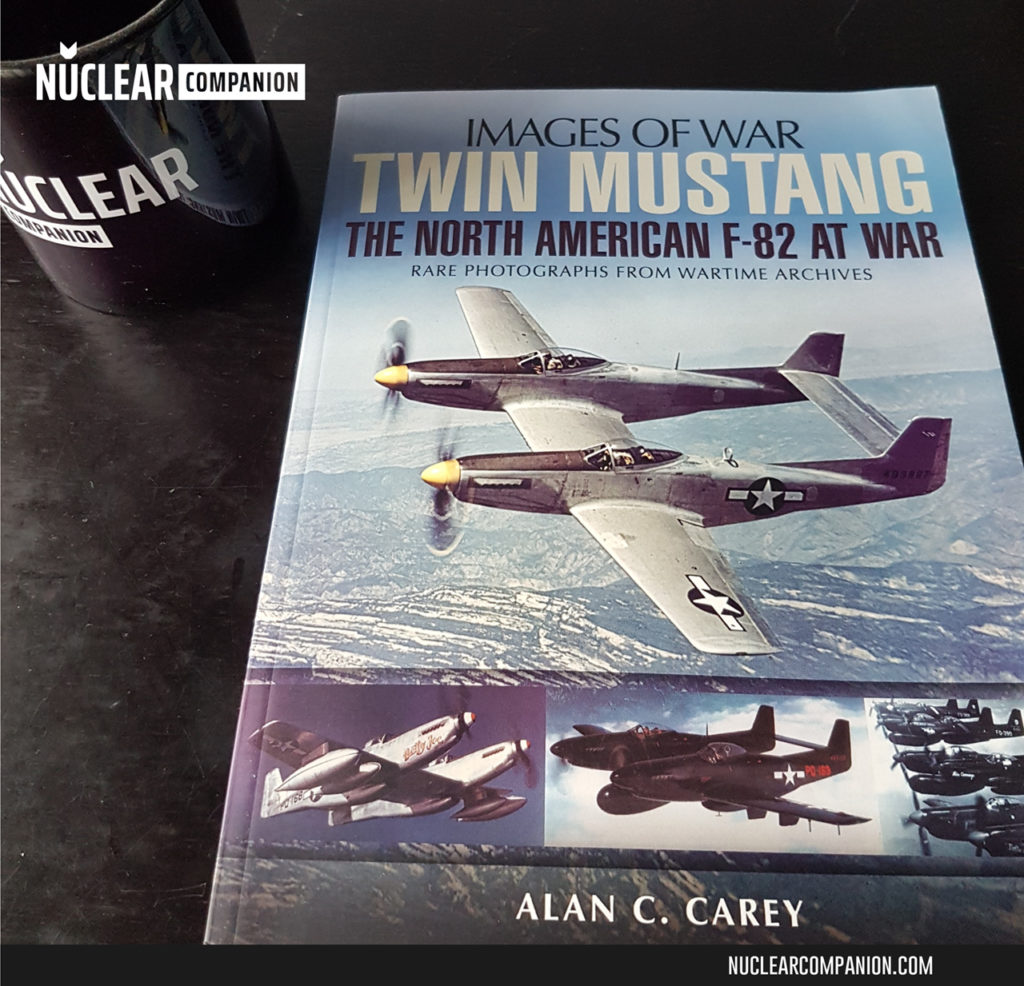 Book Details

Pages: 128
Author: Alan C. Carey
Publisher: Pen & Sword
Year: 2014
Currently, the "book" on the F-82 Twin Mustang is Alan Carey's Twin Mustang: North American F-82 at War.
It packs a lot of text and black-and-white images on its 130 pages. And Ellsberg does spend a reasonable amount of space to unmask the Twin Mustang from its development to its participation in Korea.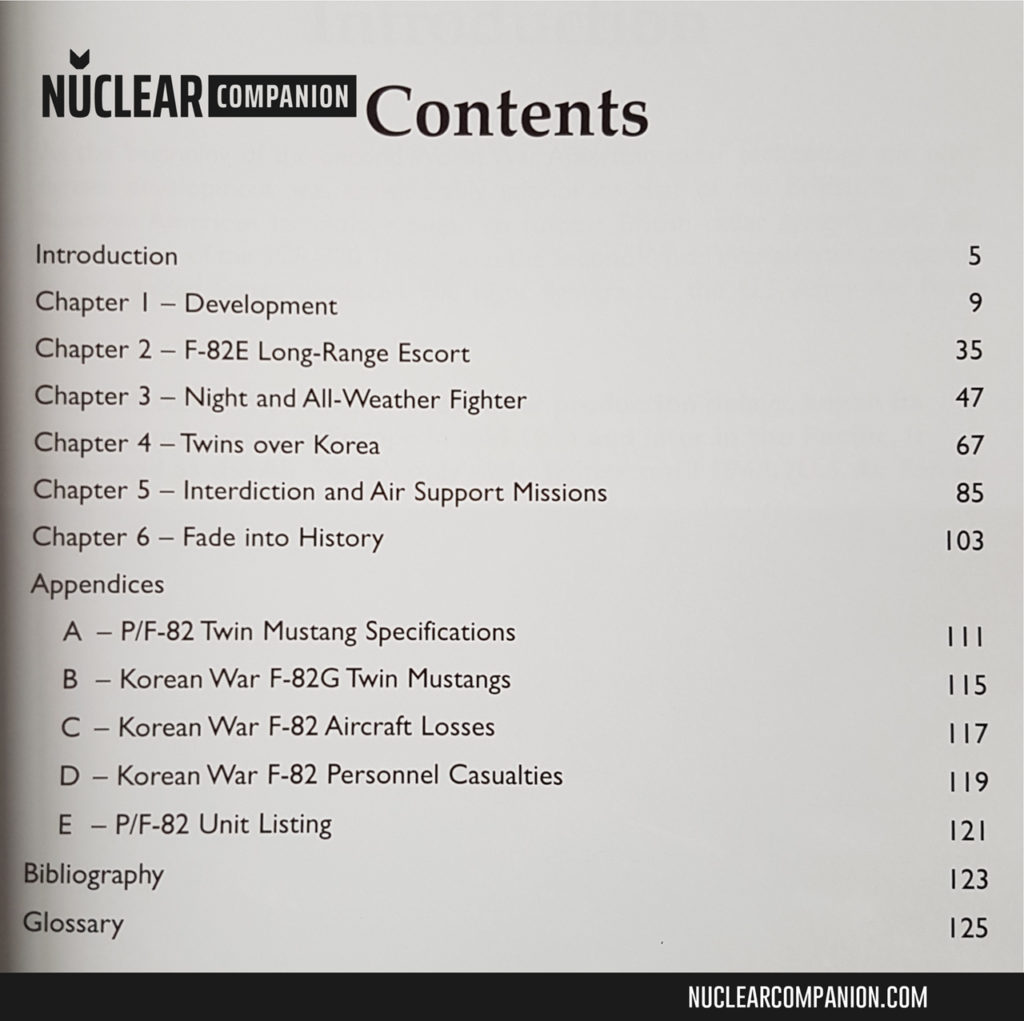 In addition, the appendices at the end provide useful reference information.
In conclusion, every Twin Mustang fan needs to read this book.
Photo Gallery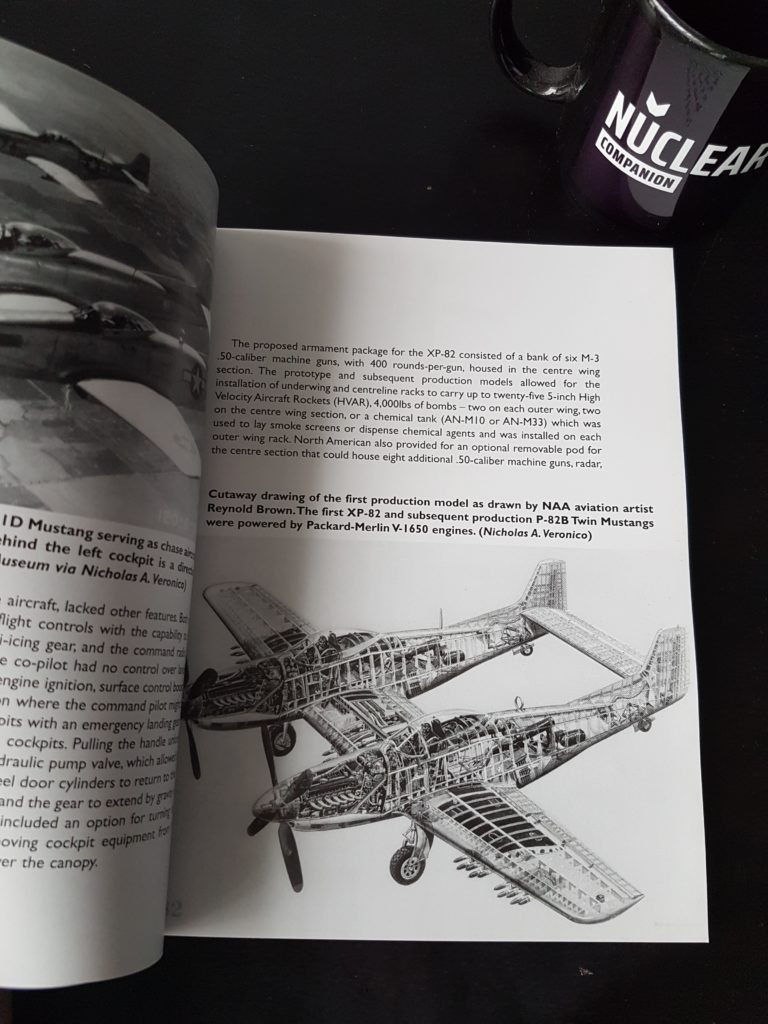 2# Double Menace P-82 Twin Mustang by David R. McLaren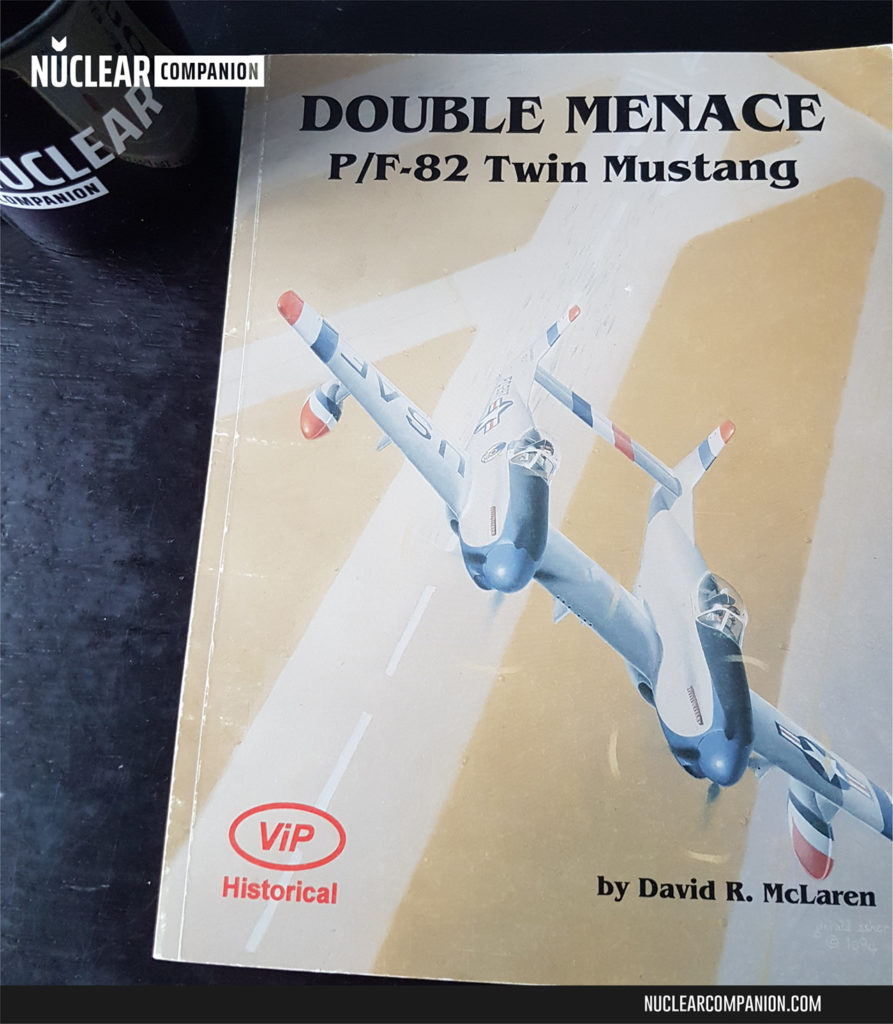 Book Details

Pages: 128 Author: David R. McLaren
Publisher: Vip Aero Pub Year: 1996
This book was a surprise for me and I enjoyed it immensely. McLaren greatly helped me realize just what a great aircraft the Twin Mustang was.
This book is an excellent companion to Alan Carey's book.
But, It has its shortcomings. It has some awesome drawings at the end that are difficult to read or use.
The content of the book is as follows:
Introduction
Chapter One – Program Inception
Chapter Two – On Long Range Escort
Chapter Three – Twin Mustang for Defense
Chapter four – Over the Artic – The F-82 in Alaska
Chapter Five – In Korean Skies
Appendix A – Drawings and Three Views
Appendix B – Supplementary Airframe data / Serial Numbers
Appendix C – USAF's P-82 utilized in the Korean War / F-82 Assigned to operational Units
Appendix D – Bibliography
Appendix E – The F-82's Combat Performance
Great book for aviation buffs!
Photo Gallery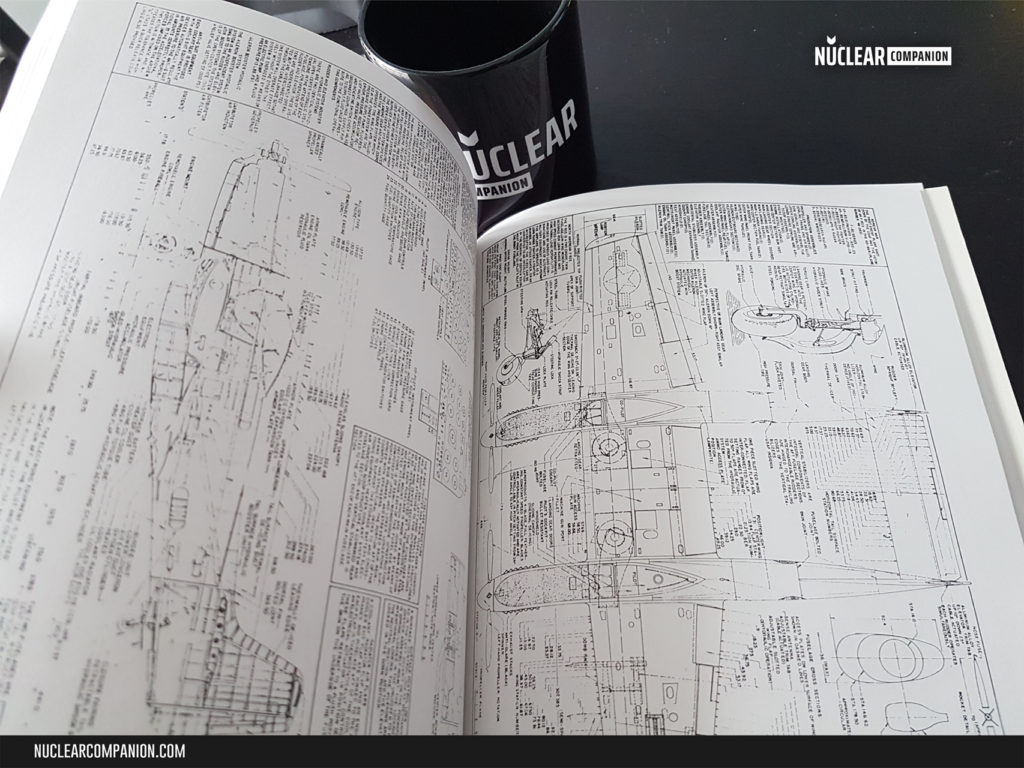 3# F-82 Twin Mustang (Mini in Action No. 8) by Larry Davis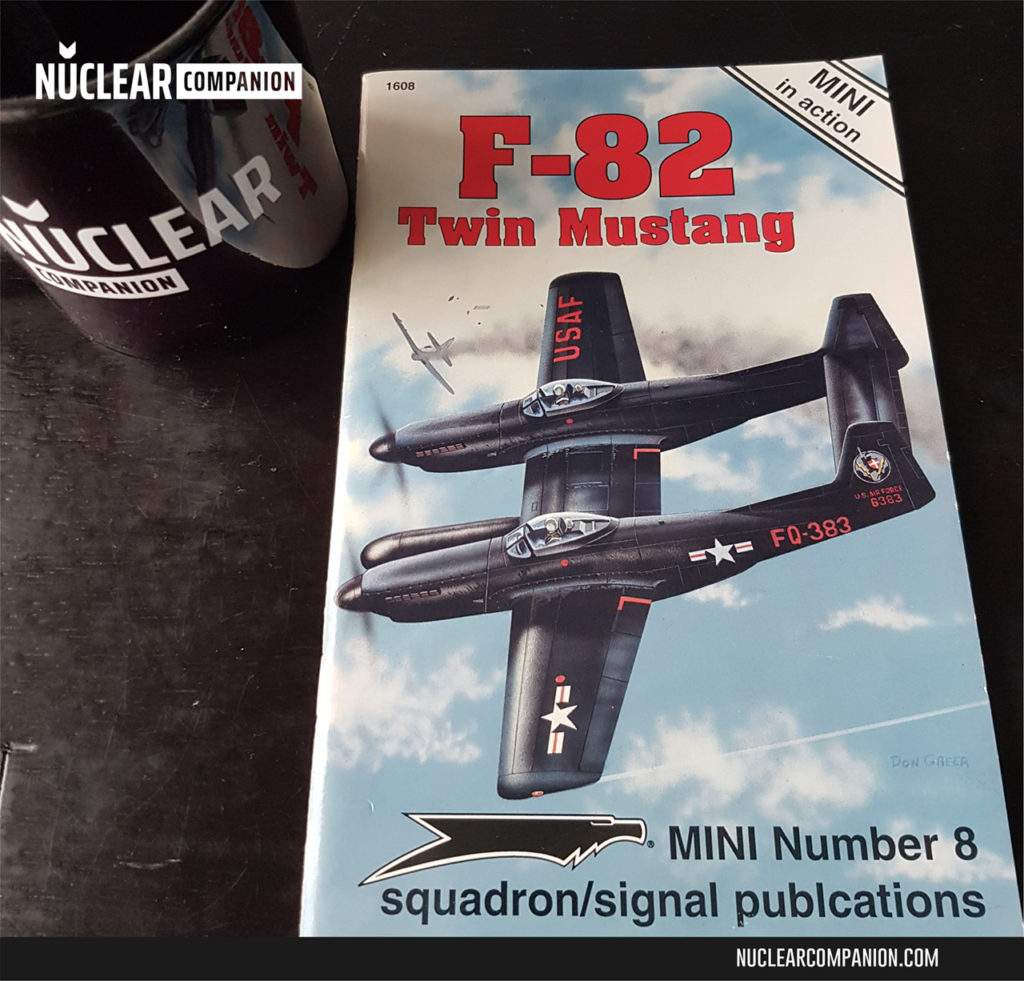 Book Details

Pages: 50 Author: Larry Davis
Publisher: Squadron/Signal Year: 1996
The small size of this volume (about 5×7 inches) took me by surprise. You can see its size compared to a mug in the above picture.
This book is part of the "Mini in Action" short series from Squadron/Signal Publications published in the 1990s. It is a shrunken version of the "In Action" Series from the same publisher.
Squadron books are recognized as very useful for modeling and artwork as a reference.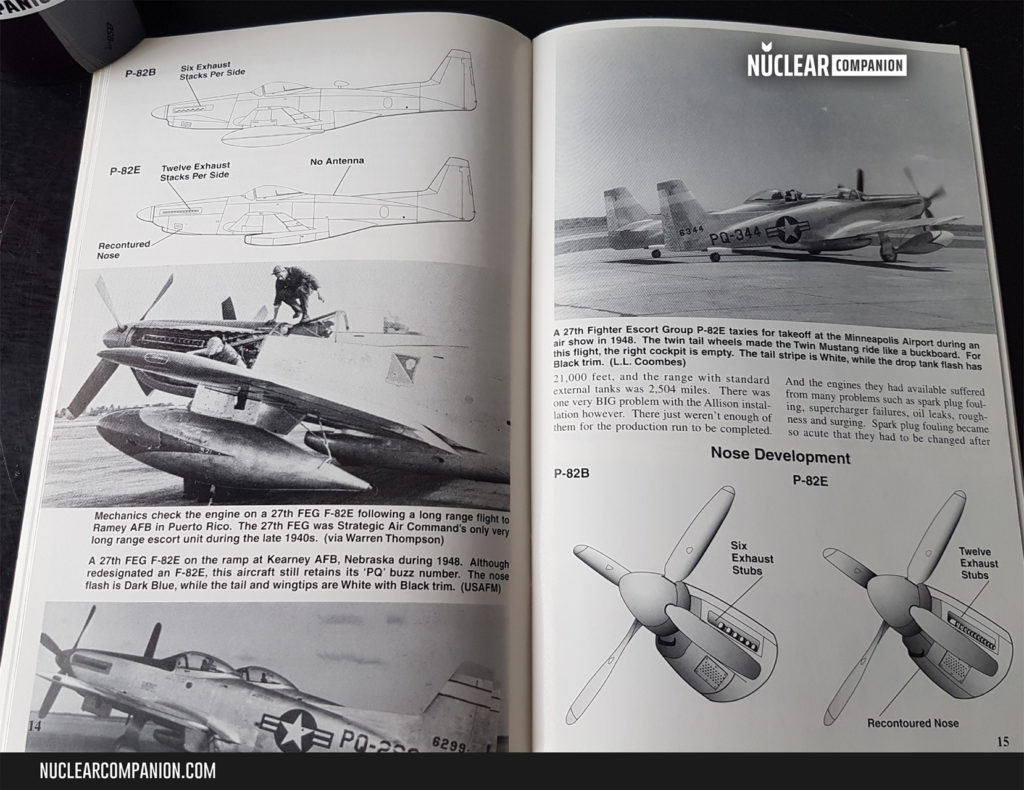 So, in spite of its page size, the Mini shares many of the characteristics of its bigger brother like line drawings, 2 pages of color drawings and good photos.
While it is a pity that Squadron only made a mini and not a large size from the Twin Mustang, with only 50 pages, it is a short read but a very comprehensive and well-written booklet.
A neat little book everyone interested in Twin Mustang should have in their collection. Highly recommended.
Photo Gallery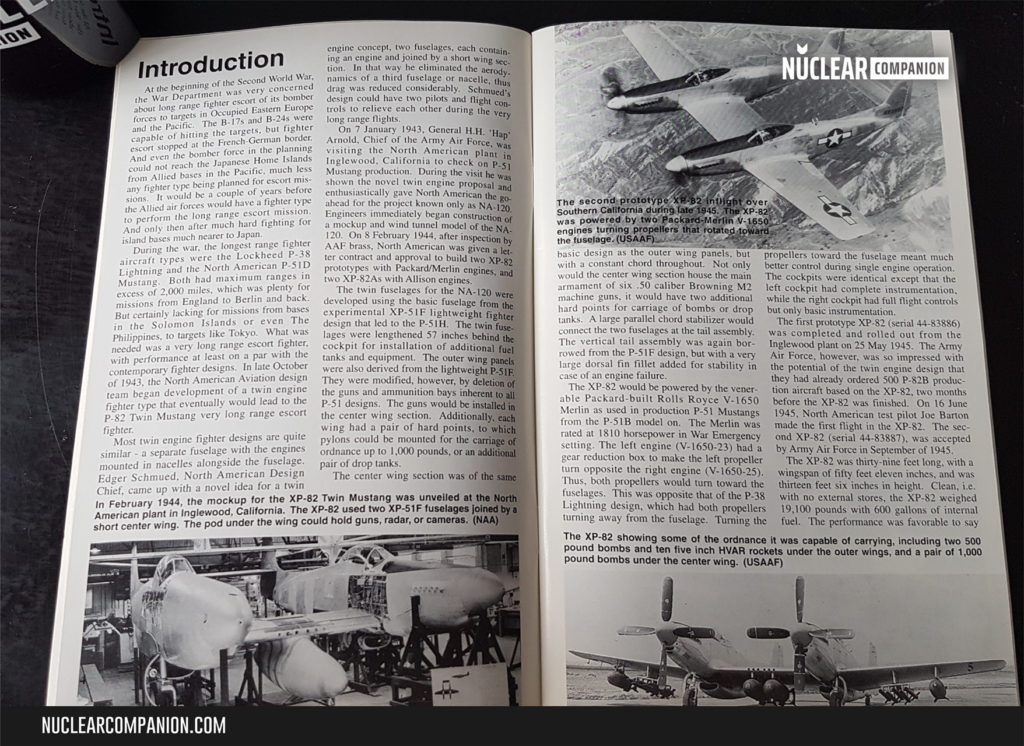 4# Encyclopedia of U.S. Air Force Aircraft and Missile Systems (Volume I) by Marcelle Size Knaak
Book Details

Pages: 358 Author: Marcelle Size Knaak
Publisher: Office of Air Force History Year: 1978
This is not a Twing Mustang exclusive book, but if you are interested in a reference book it will be a great addition.
Marcelle Size Knaak's book is the first of a multi-volume encyclopedia. The first volume is about US fighter aircraft between 1945 and 1973. It starts with the F-80 Shooting Star and ends with the development of the F-15 Eagle.
So, the F-82 Twin Mustang has its own section in this book:

It has a lot of numbers and dates. Studiously accurate but tedious.
Download PDF version

The U.S. Department of Defense hosts a digitalized version in the following URL:
https://media.defense.gov/2010/May/26/2001330287/-1/-1/0/AFD-100526-027.pdf
5# F-82 Twin Mustangs Manuals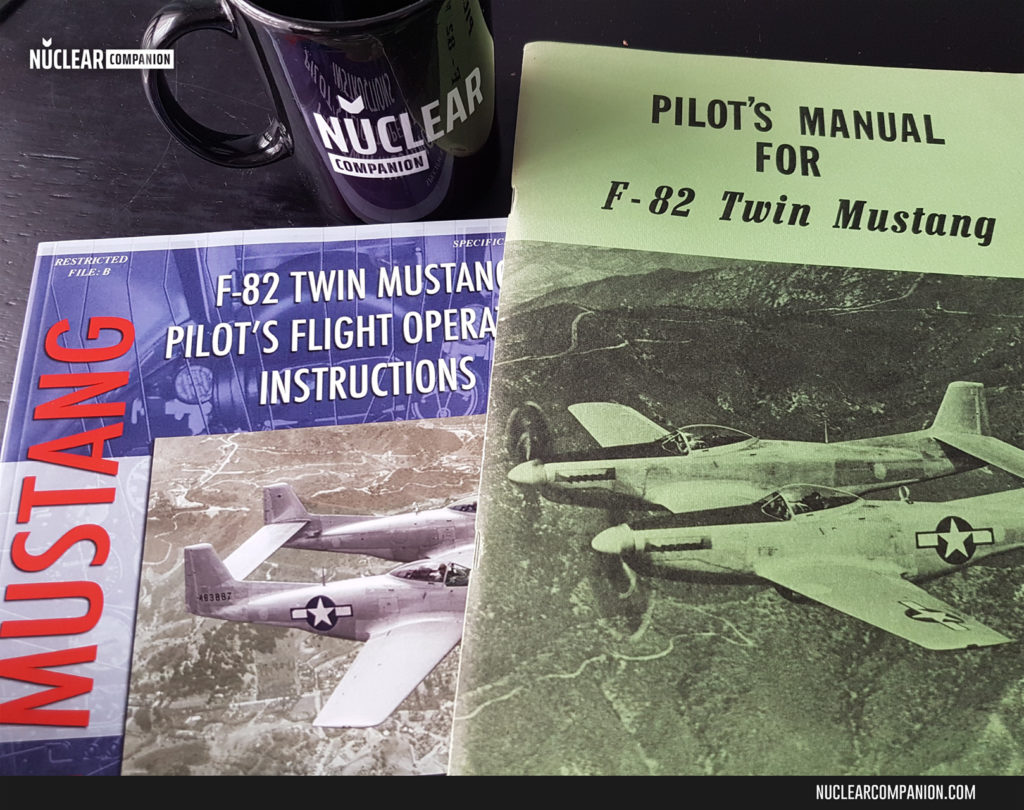 From Amazon, I bought two manuals of the Twin Mustang:
F-82 Twin Mustang Pilot's Flight Operations Instructions printed by PeriscopeFilm.com
Pilot's Manual for F-82 Twin Mustang printed in 1974 by Aviation Publications.
It resulted that both were manuals from the F-82E: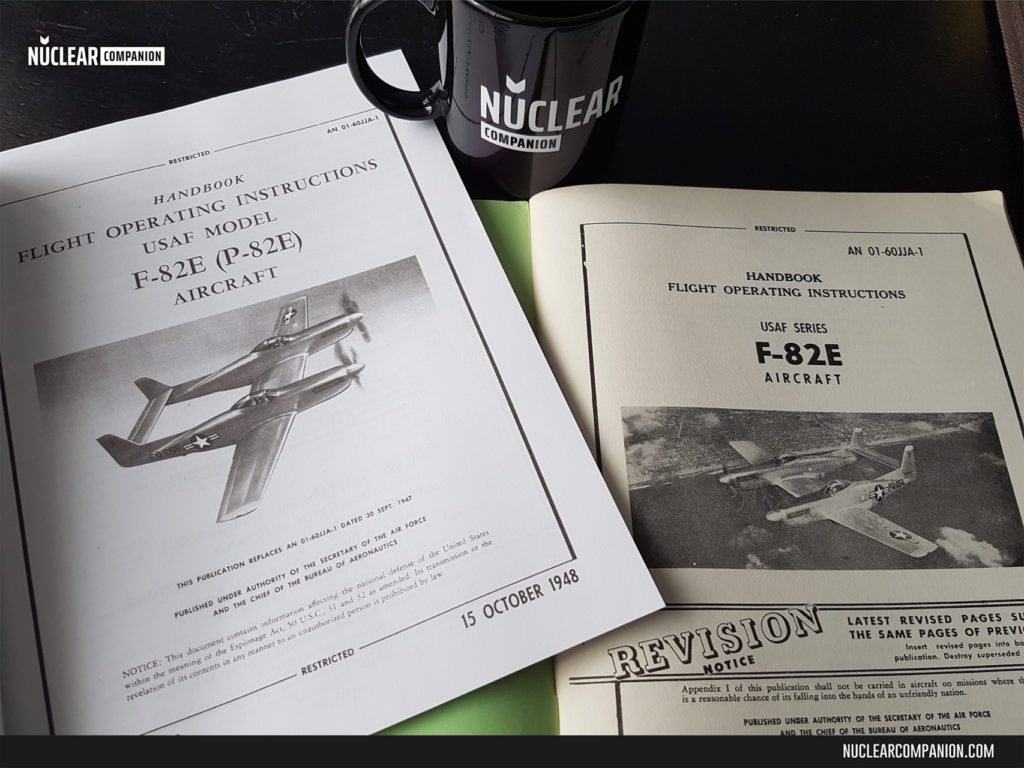 I can not recommend PeriscopeFilm's version as its printing is blurred.
The content from both manuals is the same: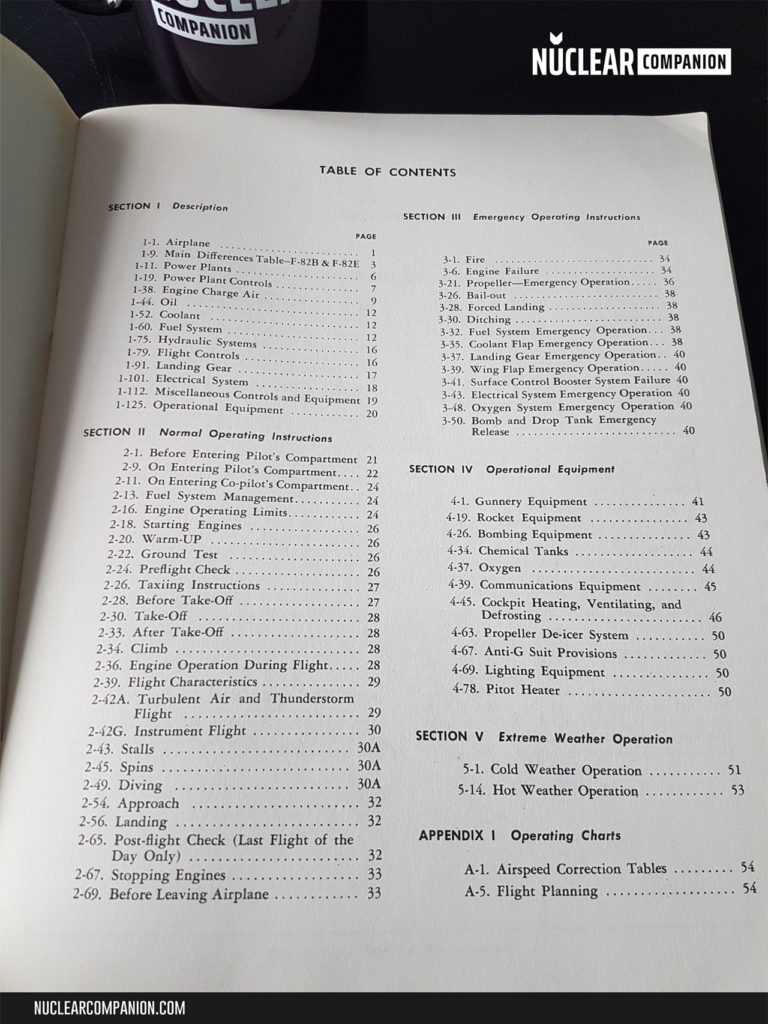 If you like all this stuff, I recommend you buy the Aviation Publications's manual.
In addition, I could buy and download the following digitalized manuals online:
Pilot's Handbook of Flight Operating Instructions for XP-82 and P-82B (Revised 15 October 1946)
Handbook Flight Operating Instructions USAF Series F-82F, F-82G and F-82H Aircraft (Revised 21 May 1951)
Handbook Flight Operating Instructions USAF Model F-82E (P-82E) Aircraft (15 October 1948)
Photo Gallery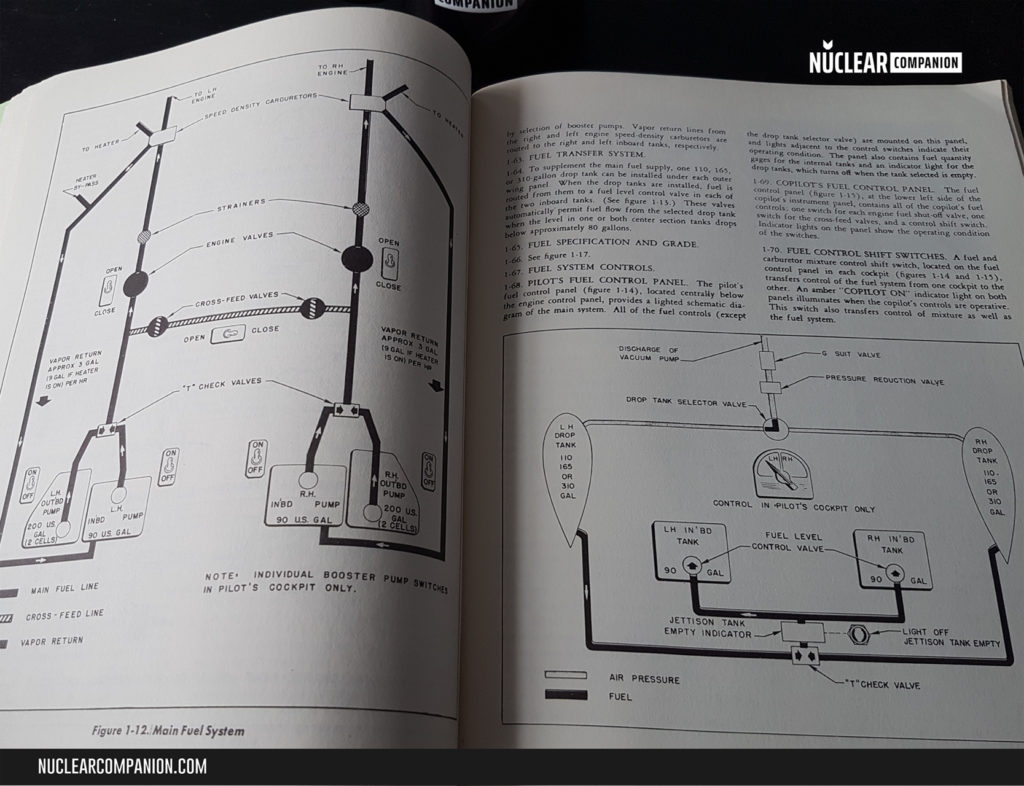 Now It's Your Turn
Now I'd like to turn it over to you:
Have you read any of these books?
Do you know any other book about the Twin Mustang?
Let me know by leaving a comment below right now.